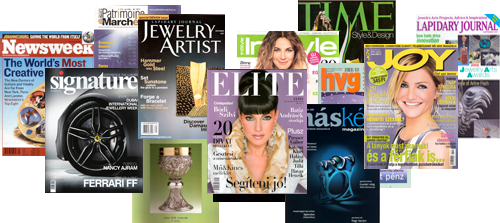 Numerous media outlets including TV, radio, magazines and newspapers have covered Splendor – Jewellery's international success and awards. Here is just a few.
If you are a member of the press, please contact us so we can send you a press kit to fit your needs, including text, photos or even video materials.
To send an e-mail, just click HERE !